2019 Porsche 718 Cayman vs 2019 Porsche 911 Carrera
2019 Porsche 718 Cayman vs 2019 Porsche 911 Carrera
While you can't go wrong with either of these Porsche models, you'll want to consider whether the 718 Cayman or the 911 Carrera offers the best fit for your driving style.
The Porsche 911 is the more nostalgic model. First released in 1963, the 911 has a storied history of trend-setting design, performance innovation, and prestige. Classic Porsche lovers will have a hard time beating the 911, but the newer 718 Cayman may give you pause.
The Porsche Cayman first hit the market in 1996, alongside its convertible cousin the Boxster. Now in its fourth generation, the Cayman has been slightly downsized and rebranded as the 718 Cayman, a throwback to the Porsche 718 racing car built between 1957 and 1962.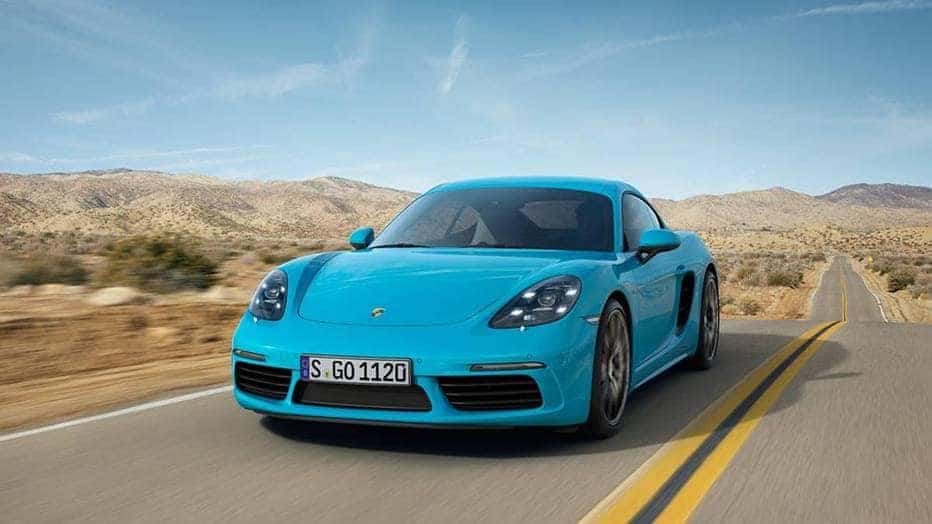 2019 718 Cayman vs 2019 911 Carrera: Performance Features
The biggest difference, aside from the size classification, between the 718 Cayman and the 911 Carrera relates to their performance capabilities. While every engine in the Porsche lineup is strong, the 911 Carrera engines top out at the highest horsepower. The 911 Carrera also offers an impressive Hybrid engine option.
Both the 911 Carrera and the 718 Cayman come with three engine options.The 2019 Porsche 718 Cayman comes standard with a 2.0L four-cylinder turbocharged boxer engine that puts out 300 horsepower with a 0-60 mph time of 4.9 seconds. For a fair comparison, the base 2019 Porsche 911 Carrera comes with a 3.0L six-cylinder twin-turbo engine, producing 370 horsepower and a 0-60 mph of just 4.4 seconds.
Both models also come with an S trim with an additional 50 horsepower. The 718 Cayman S delivers 350 horsepower and a 4.4 second track time, while the 911 Carrera S puts out 420 horsepower with a 4.1 second time.
The 911 Carrera also comes with an additional T trim. The 2019 911 Carrera falls in the middle of the Carrera and the Carrera S. With the same base Carrera engine, the T model adds adaptive suspension (borrowed from the GTS trim), a sport exhaust system, and other performance-oriented upgrades.
Carrera T is designed to be the lightest 911 model, so you can really take advantage of its engine's power and nimble handling.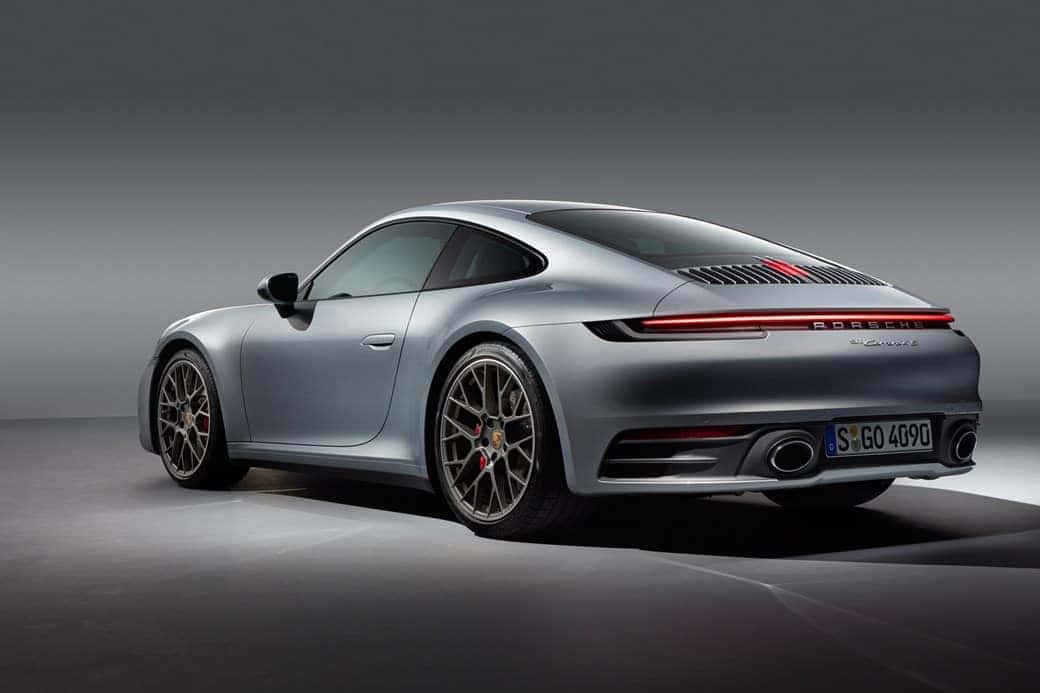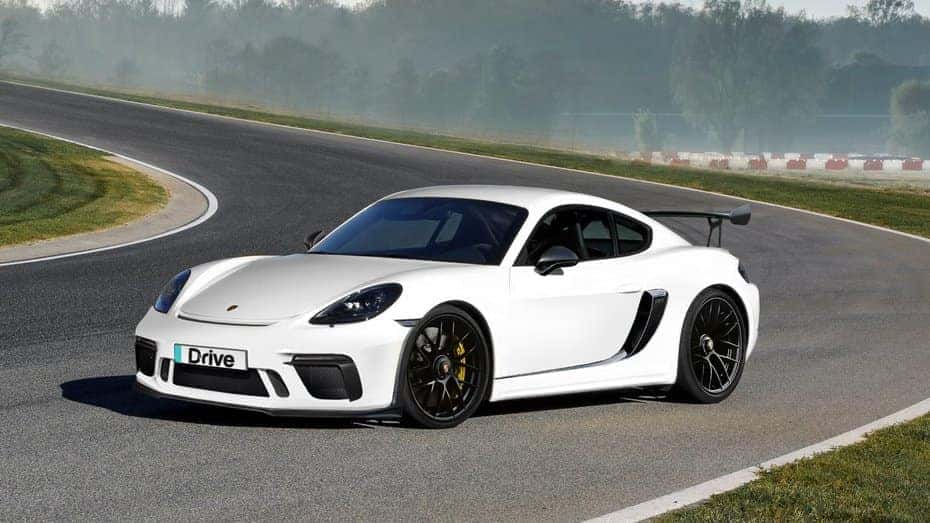 Finally, the 718 Cayman GTS offers its model's highest performance, with up to 365 horsepower and a 0-60 mph of 4.4 seconds. To match, the GTS also receives bigger 20" wheels, sport seats, and other aesthetic upgrades.
Each model also offers the Sports Chrono package, a series of performance enhancing upgrades that allows you more precise input on your driving experience, including launch control and a track timer. The Sports Chrono can harness your engine's fullest power, shaving time off your 0-60 mph speeds.
Porsche 911 Carrera vs 718 Cayman: Technology Features
Both the 2019 Porsche 911 Carrera and the 2019 Porsche 718 Cayman offer all the technology you could ever need. You can upgrade your 911 Carrera or 718 Cayman to include a Bose or Burmester 12-speaker system as well as the keyless Entry & Drive system.
Your central hub is the 7" touchscreen that is integrated with the Porsche Communication Management infotainment system. Here you can access a range of advanced standard features, such as voice commands, Apple CarPlay, Wi-Fi hotspot, satellite radio, HD radio, and an eight-speaker sound system.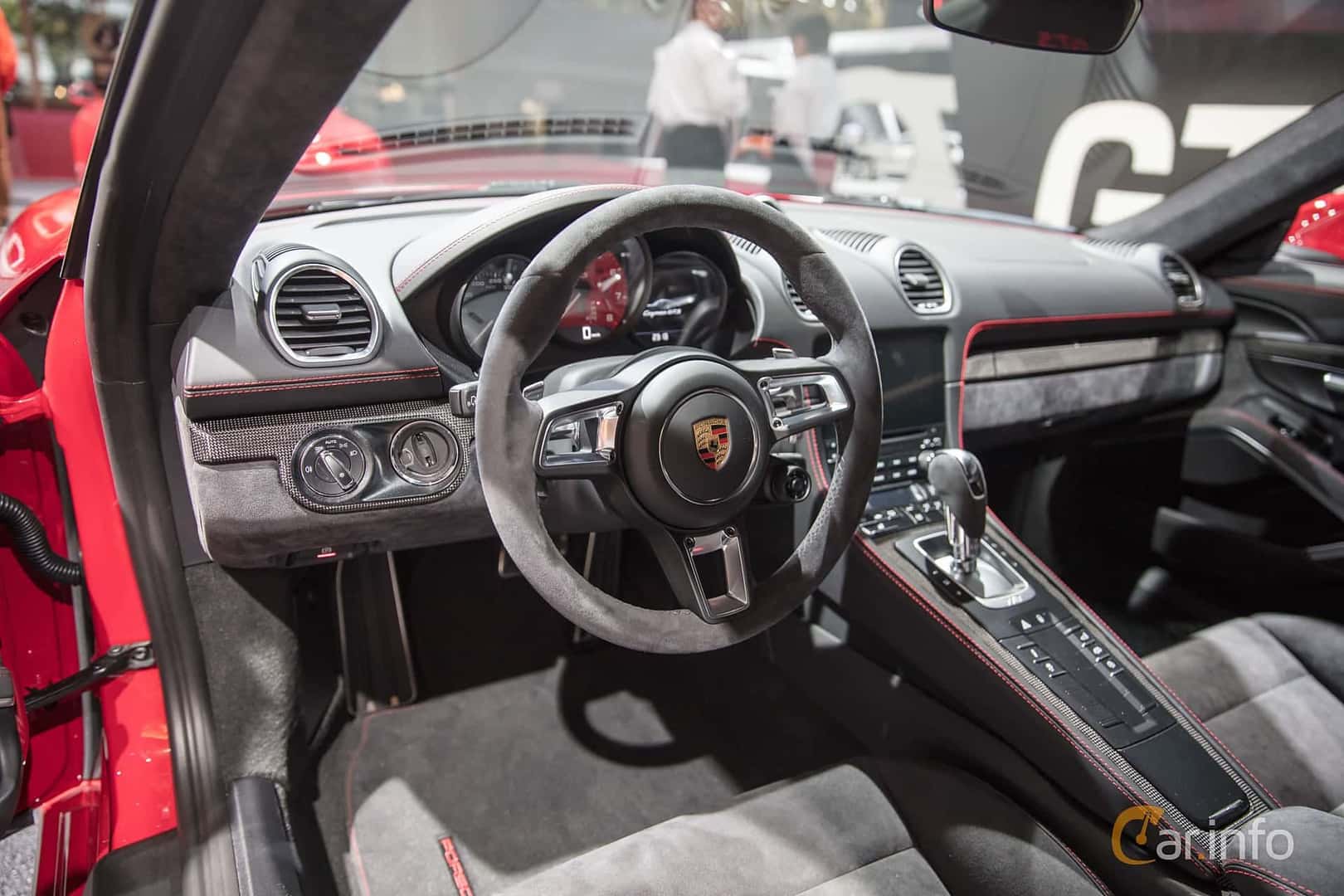 2019 911 Carrera vs 2019 718 Cayman: Safety Features
Impact Protection System & Roll-Over Protection
On top of their racing capability, Porsche vehicles include an array of passive safety features, such as Porsche Active Suspension Management, as well as active features including roll-over protection, which uses sensors to detect roll-overs in order to deploy spring-loaded bars. The Porsche Side Impact Protection System includes multi-stage airbags with extra side protection.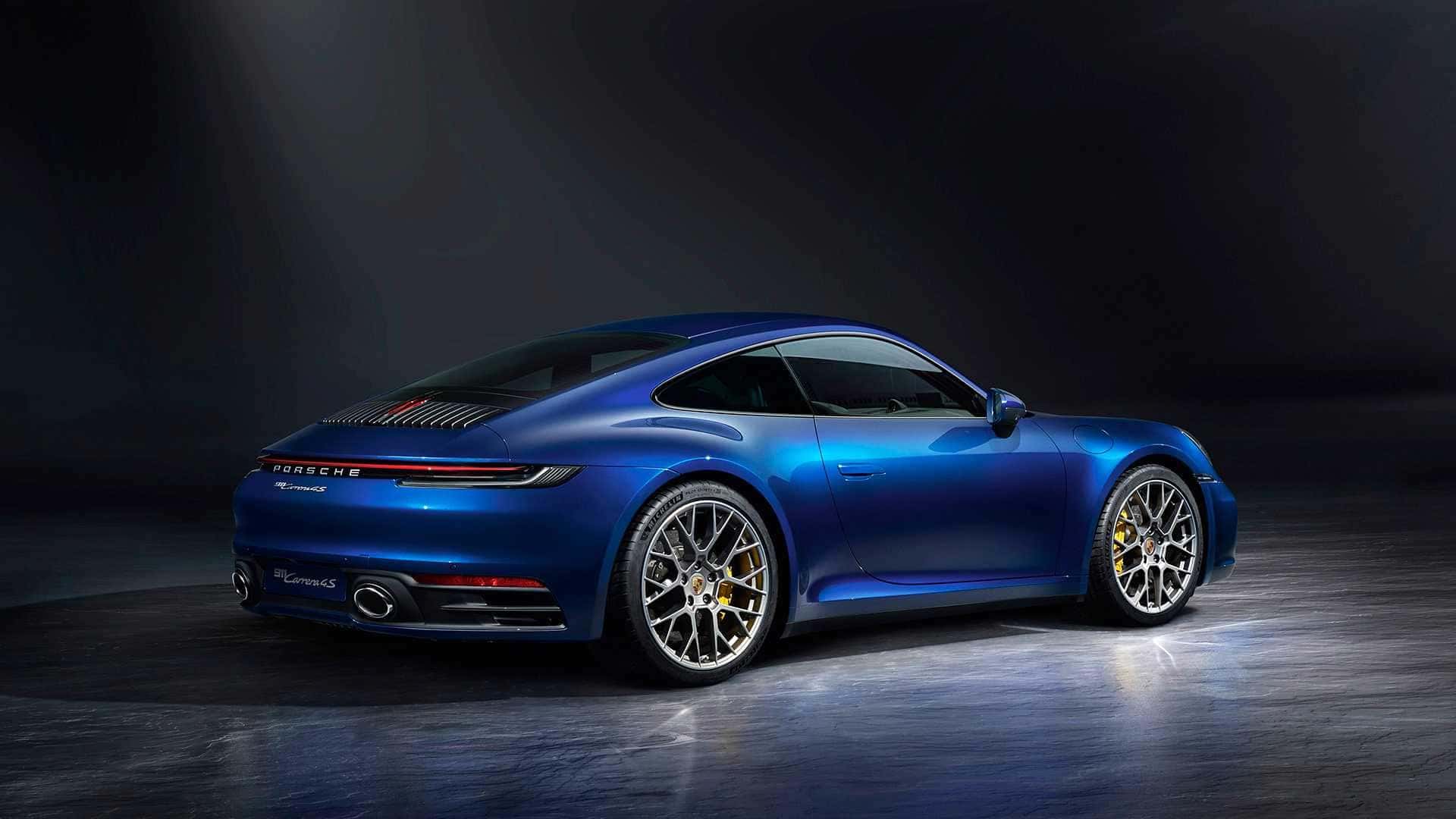 Stability Control & Front, Side, & Knee Airbags
Both Vehicles also offer Stability Control, so you can stay in control of your vehicle no matter the conditions on the road. Both vehicles also have many airbags throughout the cabin, so you can know you're protected no matter what life throws at you.
Adaptive Cruise Control & Lane Change Assist
Both the 2019 Porsche 911 Carrera and the 2019 Porsche 718 Cayman are available with adaptive cruise control, lane change assist, blind spot monitoring and speed limit warnings.
2019 911 Carrera vs 2019 718 Cayman: Interior Quality
As you would expect, the interior of these Porsche models is decked out with the finest materials and soft-touch surfaces. Leather, power-adjustable seats are standard on the 911 Carrera , as well as dual-zone climate control. The 911 is available with optional synthetic suede seats, heated and ventilated seats, and heated steering wheel.
The 2019 718 Cayman is designed as a more bare-bones racing car, with manually adjustable front seats that come standard in cloth but can be upgraded to partial or full leather or synthetic suede material. You can also upgrade to 14- or 18-way power-adjusting seats that can come heated and ventilated.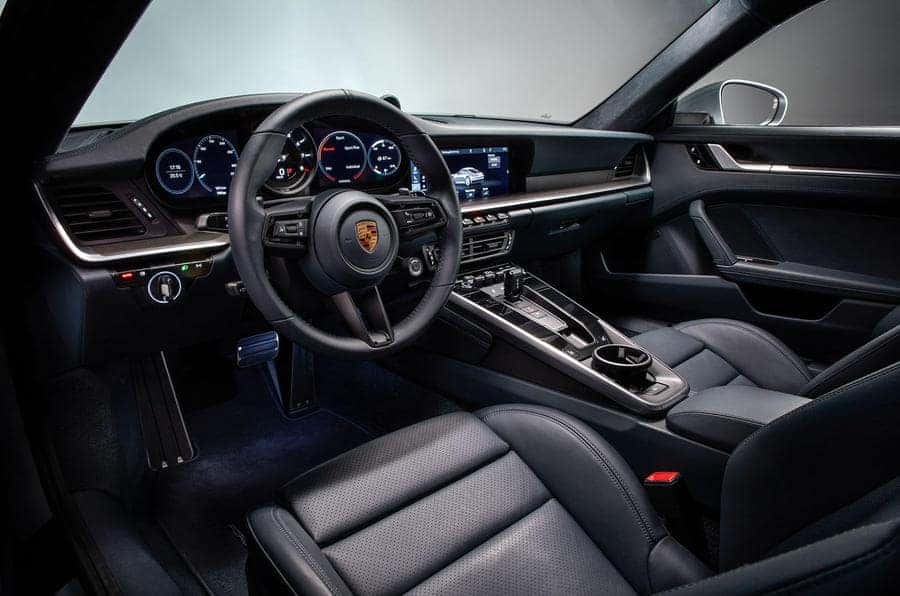 2019 911 Carrera vs 2019 718 Cayman: Exterior Quality & Features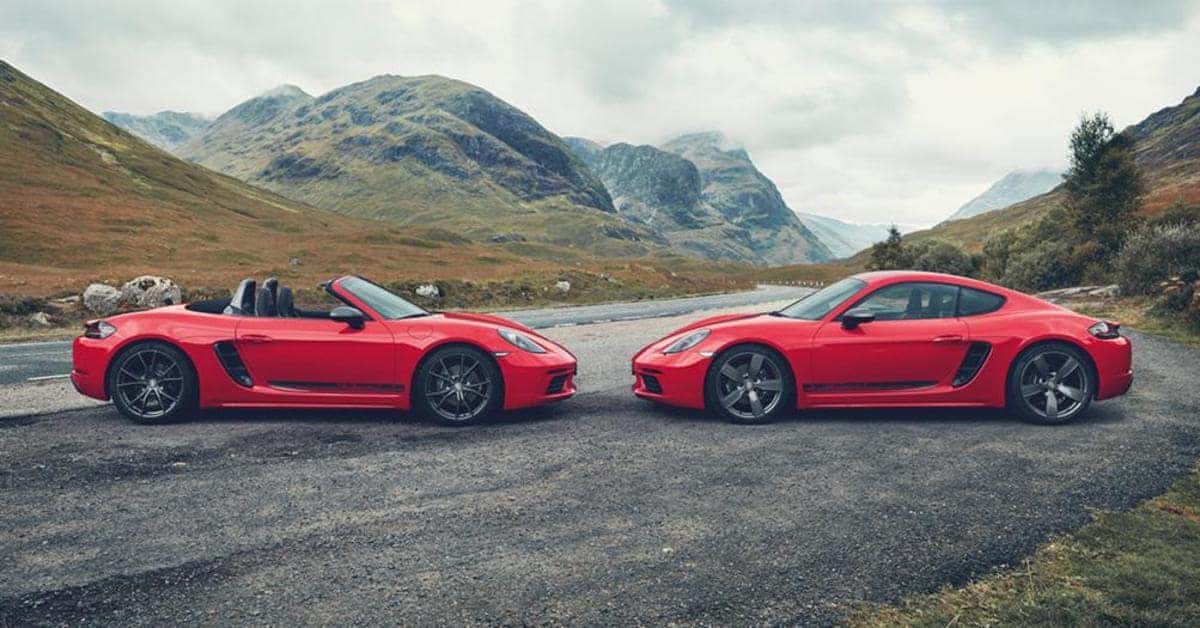 When it comes to exterior options between these two Porsche models, the most notable is body type. The 2019 Porsche 911 Carrera T is available as a cabriolet body with a powered convertible soft top.
In addition, the 911 comes with 19" wheels while the 718 comes with 18" wheels. You'll also see a difference in brake calipers, with each model following Porsche's color-coded system. The 911 Carrera comes with black calipers while the 718 is upgraded to the higher-performing red calipers.
Bi-xenon or LED headlights upgrade these models' style with dynamic cornering available to light the road ahead of curves and bends.
Why Buy from Beverly Hills Porsche?
While the 718 Cayman is designed as mid-engine, two-seater, the larger 911 Carrera is designed as a 2+2 coupe with small rear row. Generally, Porsche drivers tend to gravitate toward the 911 Carrera as an ultra-fine daily driver and the 718 Cayman as an adventurous, performance-oriented sports car.
You can test drive both of these exciting new Porsche models today at Beverly Hills, Porsche, but to help you get your research started, we offer the following simple comparisons.
Come by Beverly Hills Porsche Today or get in touch with us now to take your next step to becoming an owner of one of these great cars!