2019 Porsche 718 Cayman vs Boxster vs GTS: Trims & Configurations Breakdown
2019 Porsche 718 Boxster vs 718 Cayman vs 718 GTS: A Trim Comparison
The ultra-fast 2019 Porsche 718 will blow your mind with its hair-raising performance and unparalleled sports car luxury. Available in six models, including both coupes and convertibles, Porsche enthusiasts often ask about the differences between the three main configurations: the Cayman, the Boxster, and the GTS.
While the interiors and technology features are generally the same for each, the performance win goes to the GTS, and only the Boxster offers a soft-top convertible.
The following is a simple trim comparison between the 718 Boxster, the 718 Cayman, and the 718 GTS.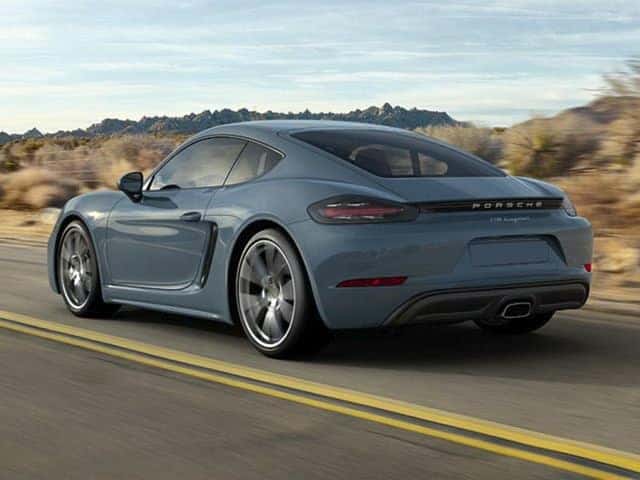 Porsche 718 Boxster vs 718 Cayman vs 718 GTS: Peformance Features
When it comes to performance, these trims all use the same basic engine type: a turbocharged boxer 4 engine. On the Boxster and the Cayman, the 2.0L engine produces 300 horsepower and 280 lb-ft of torque. The GTS version boosts the performance with a 2.5L displacement to achieve 365 horsepower and 309 lb-ft of torque for impressive acceleration and higher maximum speed.
How does this translate on the road? The 718 Boxster and 718 Cayman hit 0-60 mph in 4.9 seconds with a top speed of 170 mph. The more powerful 718 GTS hits 0-60 mph in just 4.4 seconds with a top speed of 180 mph.
All three models use the same MacPherson strut suspension and four-piston front and rear brakes. With Porsche Stability Management, each model employs an automatic control system that improves traction, particularly during acceleration.
The Sport Chrono Package is available on each trim as well as an upgrade to PDK automatic transmission. The addition of both together boosts performance, with the Boxster and Cayman hitting 0-60 mph in 4.5 seconds, for a time saving of 0.4 seconds.
With the GTS, you'll achieve 3.9 seconds, for a savings of 0.5 seconds. Take advantage of the Sport Chrono's Launch Control feature for more aggressive starts with faster PDK shifting. Press the "Sport" button for up to 20 seconds of maximum power that pushes the engine and transmission to the limit.
The 718 Boxster and 718 Cayman come standard with 18" wheels, while the 718 GTS upgrades to standard 20" wheels.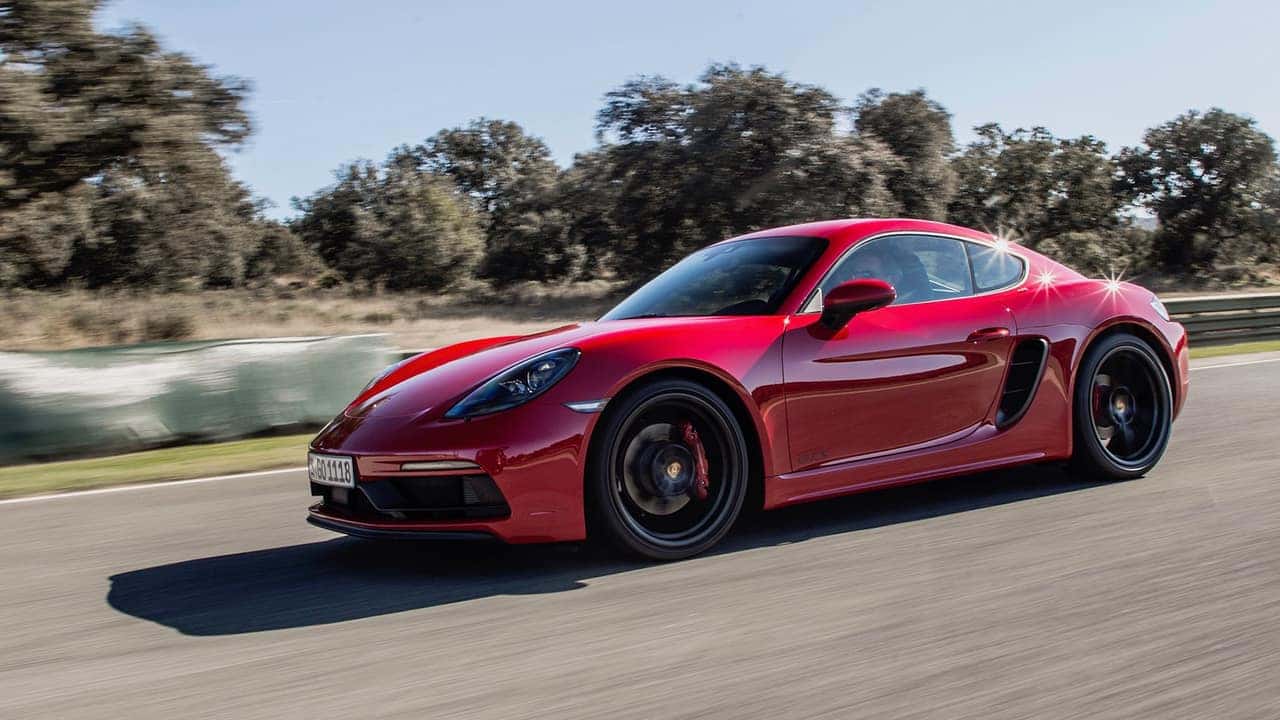 Porsche 718 Boxster vs 718 Cayman vs 718 GTS: Technology Features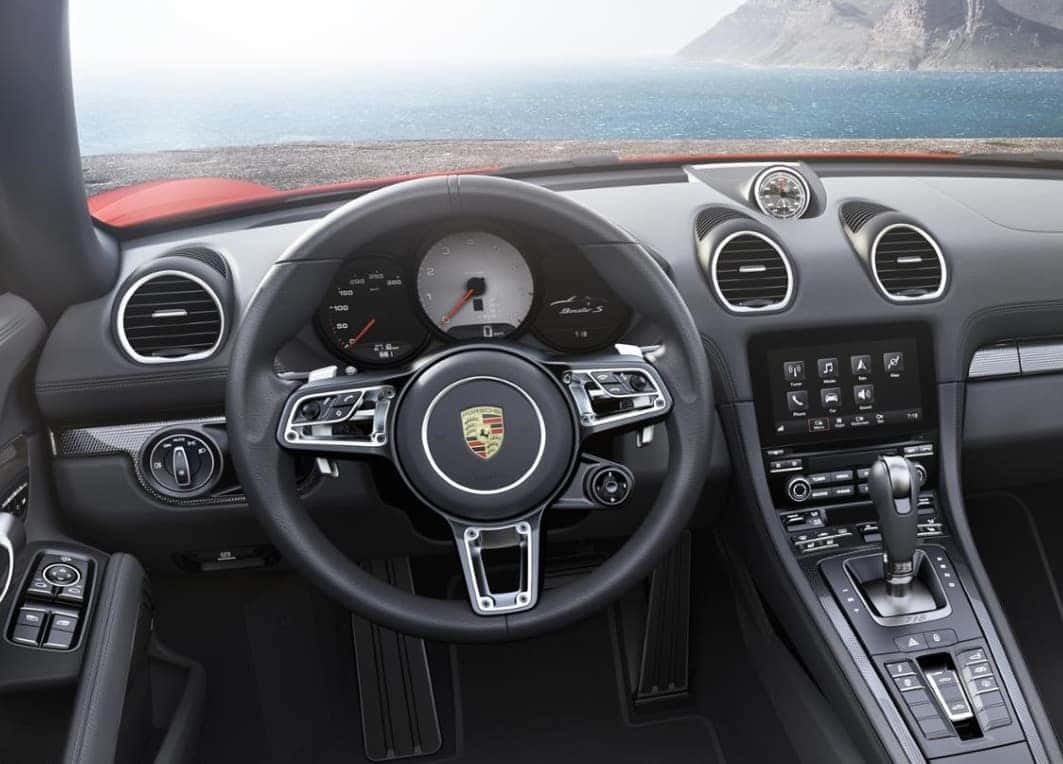 Driving a sports car doesn't mean you can't enjoy the latest consumer technology. Each 718 model includes the Porsche Communication Management system that functions through the 7" touchscreen display and includes two USB ports for device charging.
Easily connect your phone with Bluetooth for hands-free calling and music streaming. With Porsche Car Connect, you can control some technology on your 718 from a distance using an app on your phone, allowing you to find your vehicle in busy lot or set up your navigation ahead of time.
Optional tech upgrades include a Bose surround sound system, online navigation, and mobile Wi-Fi hot spot.
Porsche 718 Boxster vs 718 Cayman vs 718 GTS: Interior Quality & Features
The interior of your Porsche should match its high quality performance. That's why all of the 718 models are decked out with leather Alcantara sports seats and soft touch surfaces. The smaller sport steering wheel and driver-oriented cockpit will make you feel in charge on every drive.
For convertible models, the interior is specially designed to prevent excess wind turbulence in the cabin for a more enjoyable ride.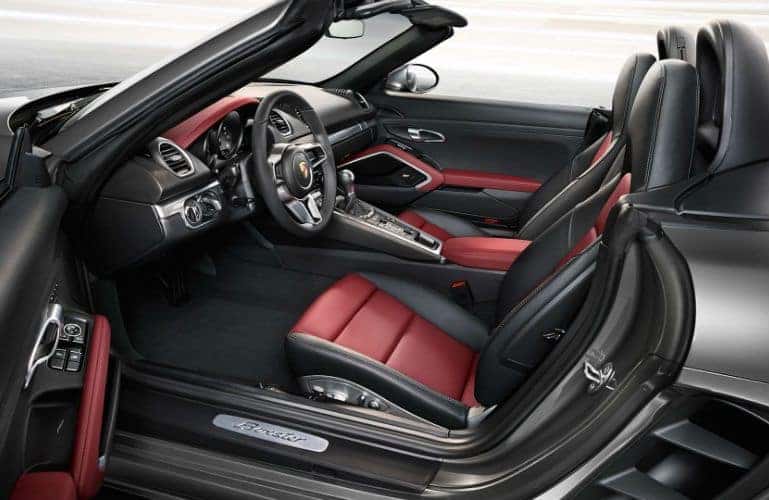 Porsche 718 Boxster vs 718 Cayman vs 718 GTS: Exterior Quality & Features
A Porsche is instantly recognized by its low, wide, and sporty exterior. On the 718, the nose is on the shorter end and the rear is sloped with a side angle that emphasizes the mid-engine design. The wheel wells are proportionally tall, allowing up to 20" wheels for a strikingly aggressive look.
The 718 Boxster's exterior design is unique in the lineup with its fabric convertible hood. You'll experience the quality of Porsche engineering first-hand when you see how quickly and easily the top is retracted and replaced. A simple push of a button closes the roof in just nine seconds, even while driving up to 30 mph.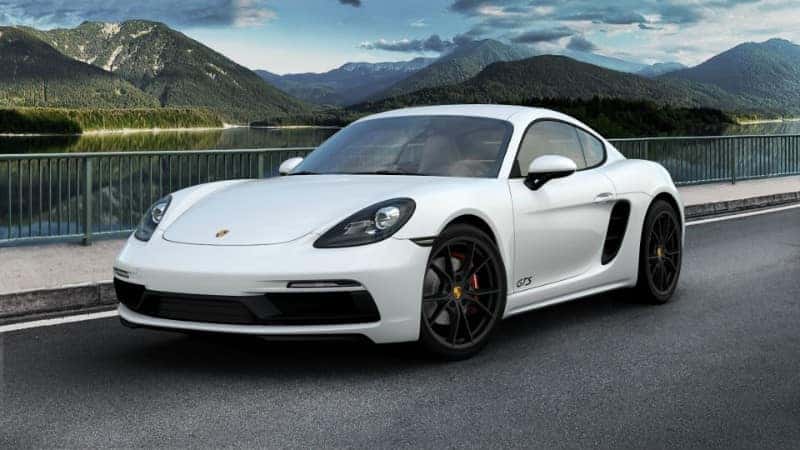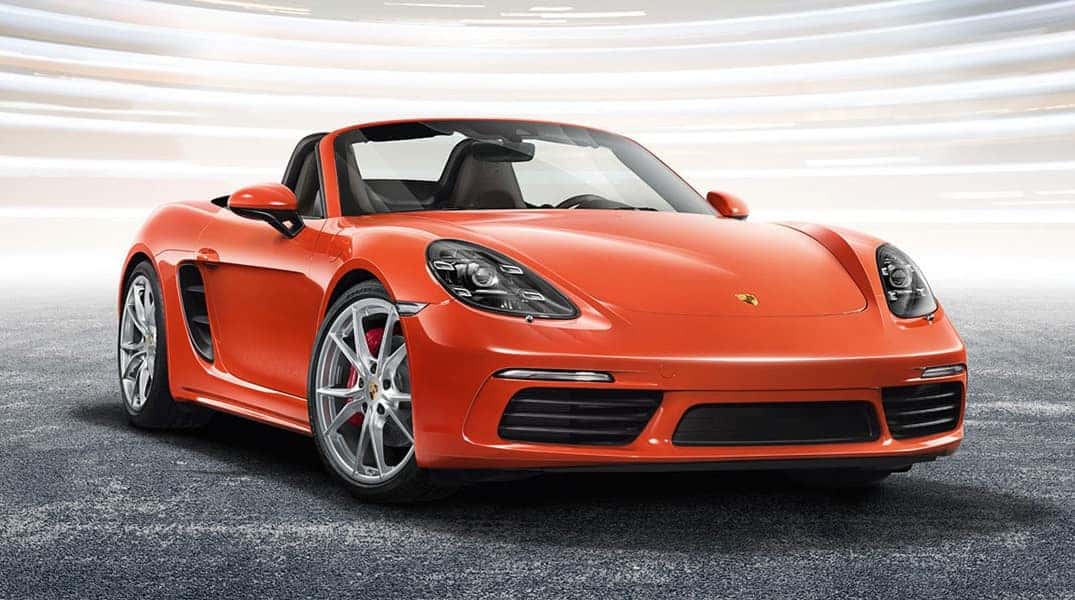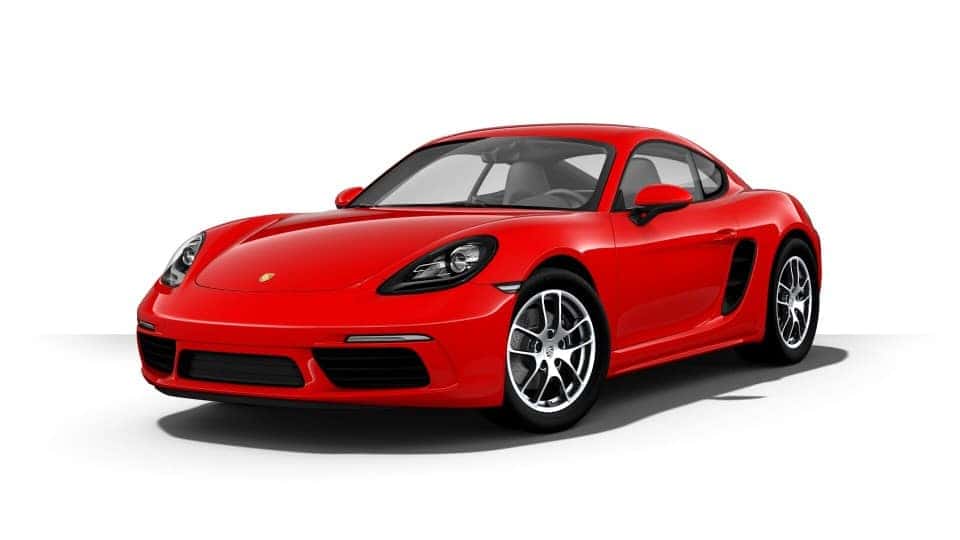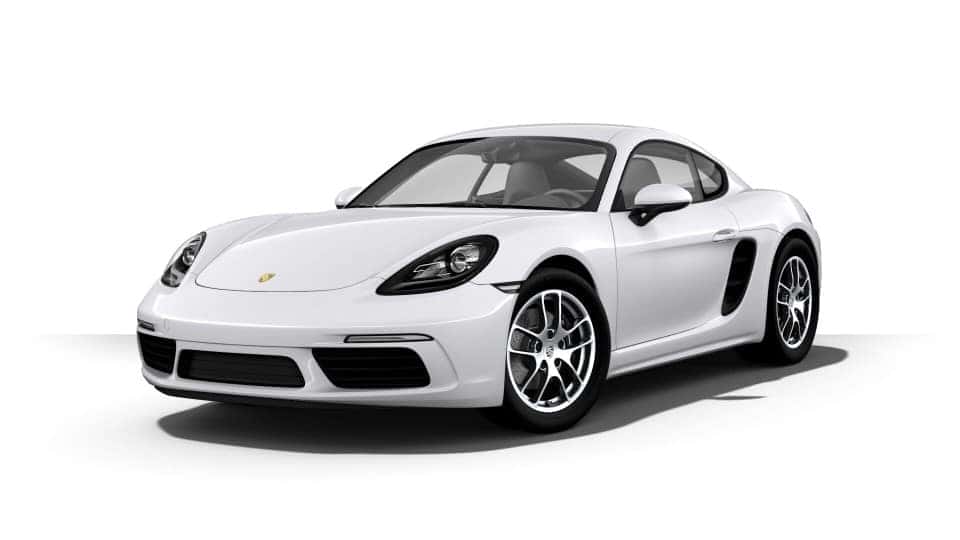 Your 718's exterior can show off an array of stock colors, from neutrals like Chalk, Jet Black Metallic, Carrara White Metallic, and GT Silver Metallic to more vibrant shades like Racing Yellow, Guards Red, Lava Orange, and Miami Blue.
While the Cayman and the GTS have a rear cargo space of 9.7 cubic feet, the design of the Boxster needing room for the retracted roof reduces this space to 4.4 cubic feet.
Why Take A Test Drive At Beverly Hills Porsche?
Whether you're looking at the 2019 Porsche 718 Cayman, 718 Boxster, or 718 GTS, you'll meet your match at Beverly Hills Porsche.
We can walk you through each model with the opportunity for an exciting test drive to experience the differences for yourself.
Our passionate Porsche sales team is comprised of enthusiasts just like you, and we're ready to help with your model comparison shopping.