2019 Porsche Macan Vs 2019 Porsche Cayenne
2019 Porsche Macan vs 2019 Porsche Cayenne
Which of the Porsche SUV's is the better fit for you? Lets Explore Below! The search for luxury stops here.
The 2019 Porsche Macan is a luxury compact SUV, while the 2019 Porsche Cayenne is considered a luxury mid-size SUV. Both Porsche vehicles are designed to be replete with fine materials, ultra-powerful engines, and the latest technology integration.
Inside and out, the Porsche lineup will exceed your expectations of luxury-now let's review a comparison of the 2019 Porsche Macan vs the 2019 Porsche Cayenne.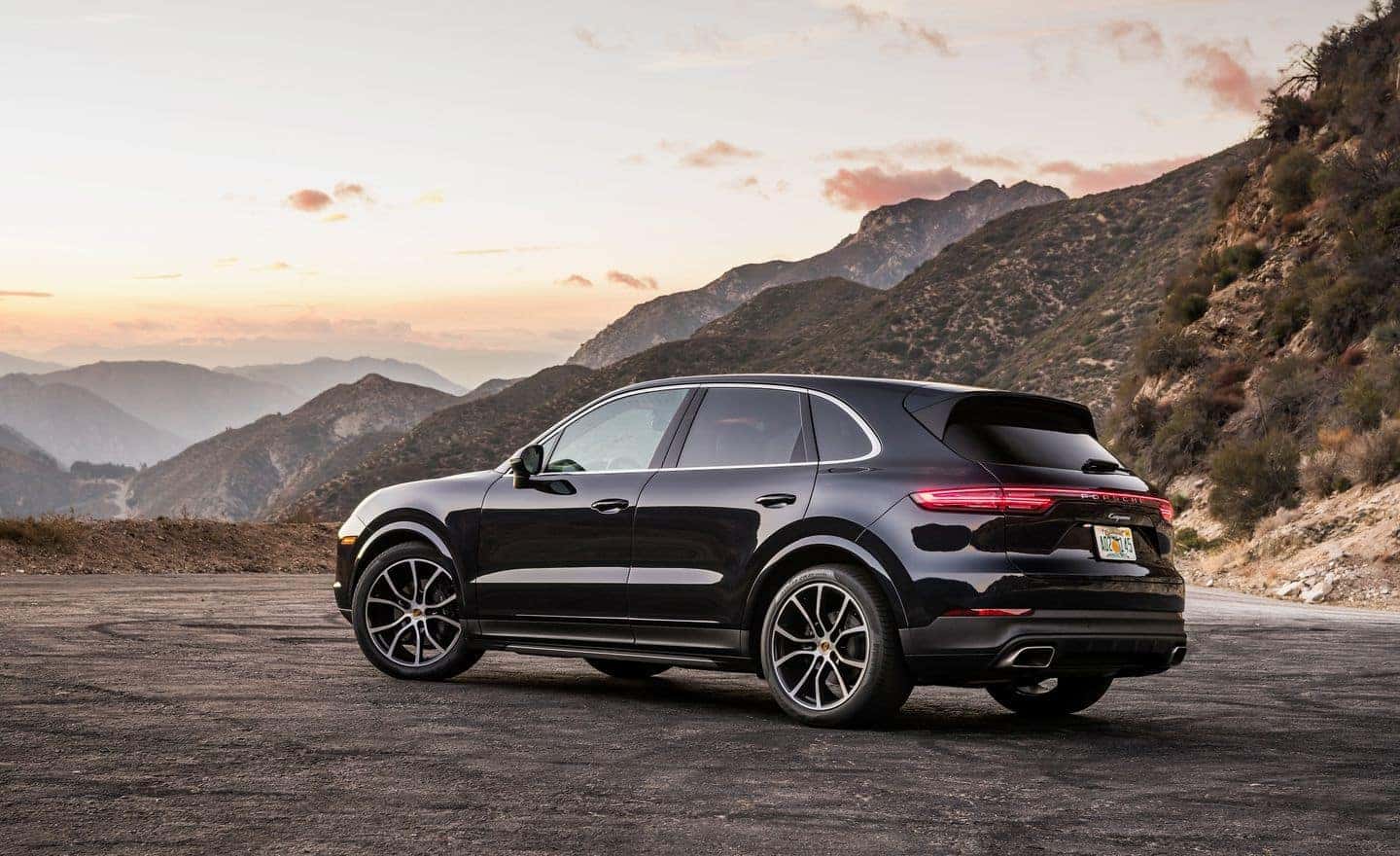 2019 Macan vs 2019 Cayenne: Performance Features
The biggest difference, aside from the size classification, between the Macan and the Cayenne relates to their performance capabilities. While every engine in the Porsche lineup is strong, the Cayenne engines top out at the highest horsepower. The Cayenne also offers an impressive Hybrid engine option.
The 2019 Porsche Cayenne offers three eight-speed engine options with overall higher power than the Macan:
Base Cayenne with 3.0L twin-turbocharged V6 achieving 340 horsepower
Cayenne S with 2.9L twin-turbocharged V6 achieving 440 horsepower
Cayenne Turbo with a 4.0L twin-turbocharged V8 achieving 550 horsepower
When it comes to track times, you'll of course see improvements as you move up to more powerful engines.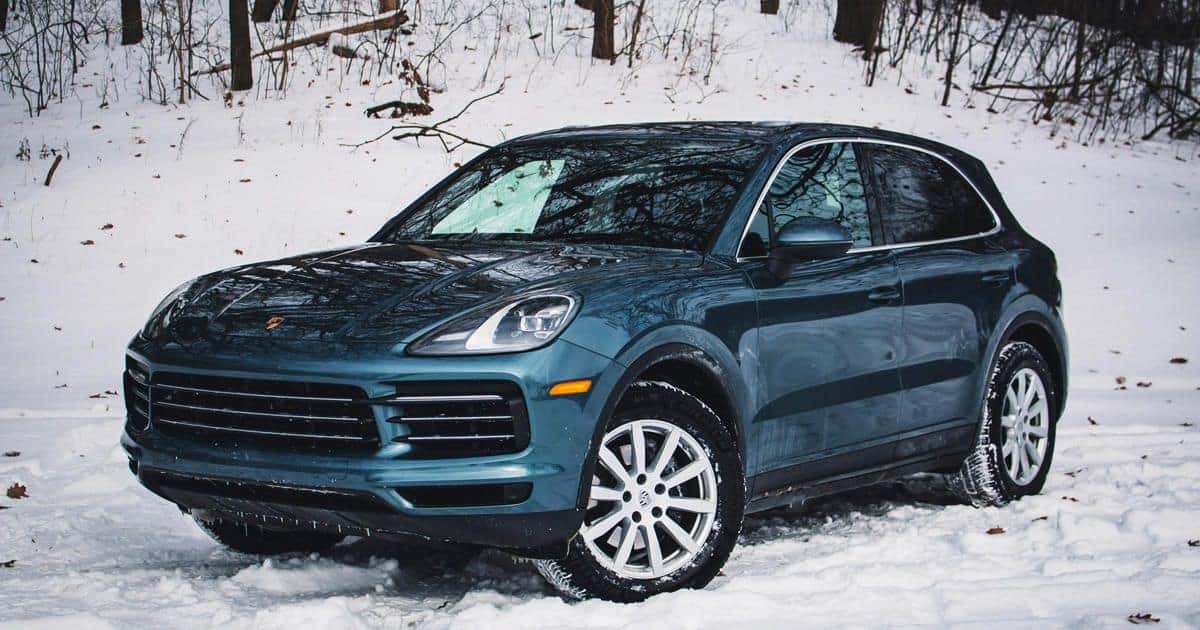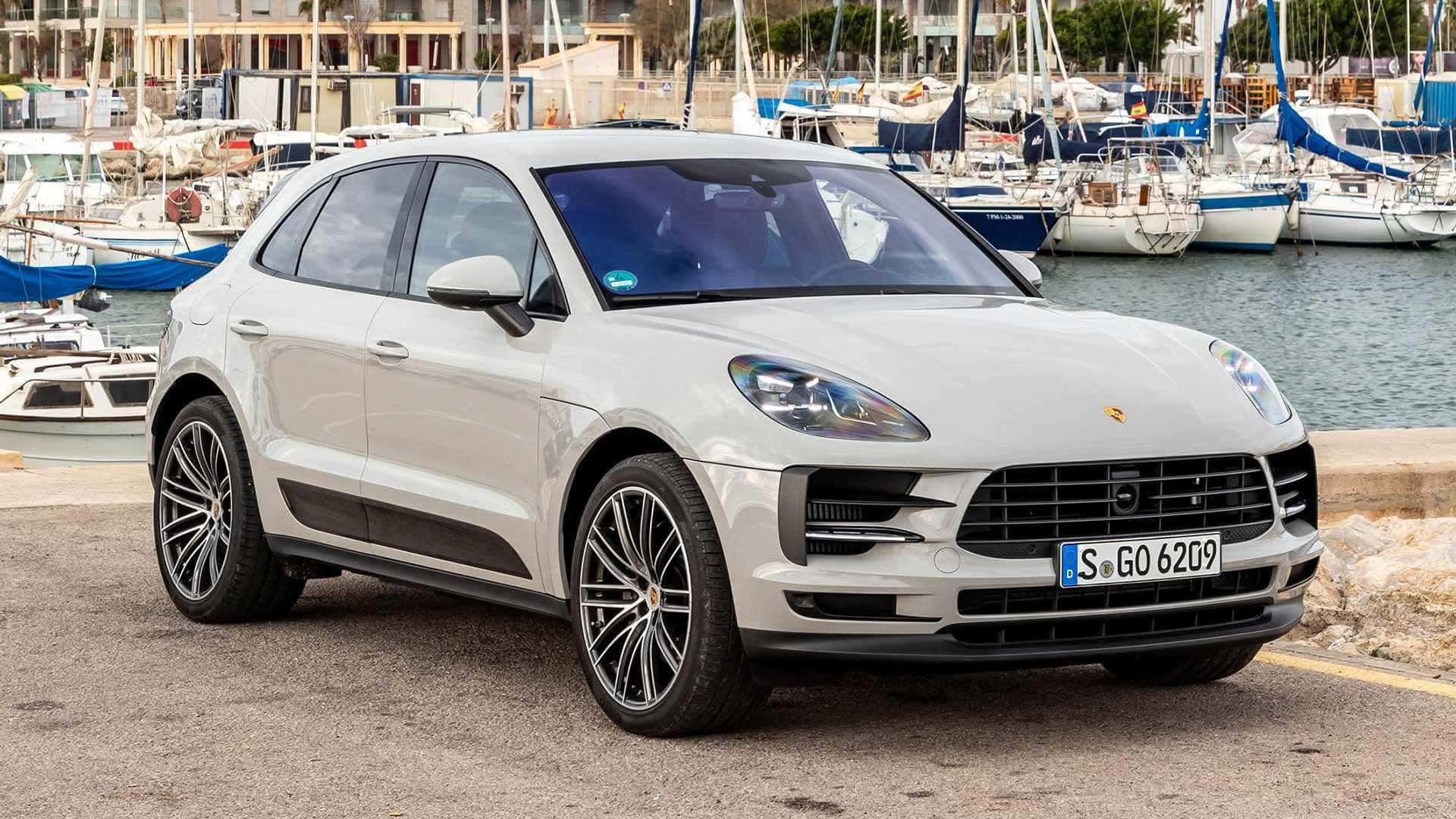 When it comes to towing capacity, the compact Macan offers up to 4,409 lbs, while the beefier mid-size Cayenne offers up to 7,700 lbs.
The Macan comes standard with Sport mode, allowing you to choose between comfort-oriented and performance-oriented engine management with the simple push of a button.
The Cayenne includes this mode as well as a Sport+ mode to further optimize its more powerful engines.
2019 Porsche Macan & Cayenne 0-60 Times:
3.9 seconds – Cayenne Turbo
4.4 seconds – Macan Turbo
4.7 seconds – Cayenne E-Hybrid
4.9 seconds – Cayenne S
5.2 seconds – Macan S
5.9 seconds – Cayenne
6.3 seconds – Macan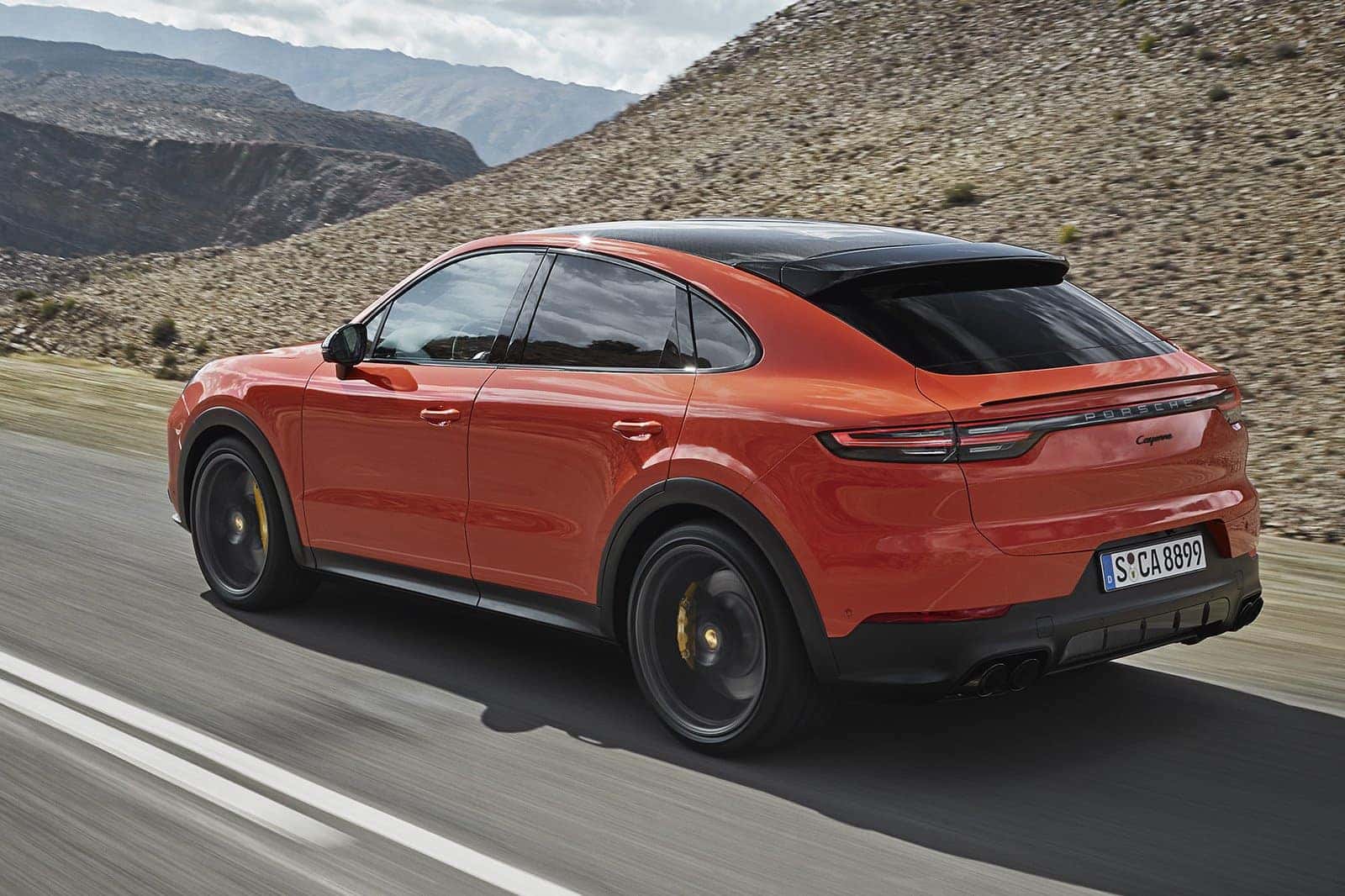 2019 Cayenne vs 2019 Macan: Technology Features
Both the Macan and the Cayenne feature the highly rated Porsche Communication System, which serves as the central hub of the infotainment system. On the Cayenne, this is accessed through a 12.3" touchscreen, while the Macan sees an upgrade over the previous model year with a 10.9" touchscreen.
Porsche offers optional upgrades for each model, including rear seat entertainment, sound package plus (with ten loudspeakers), Bose surround sound, and the most impressive Burmester surround sound.
The Cayenne features a heads up display, which projects pertinent information, such as speed and traffic sign recognition, near the windshield. This allows you to keep an eye on important data without averting your gaze from the road.
Both models support Apple CarPlay for optimal smartphone integration. Navigation with real time traffic infromation is standard with both models, too-a must-have for the congested streets in and around Beverly Hills, CA.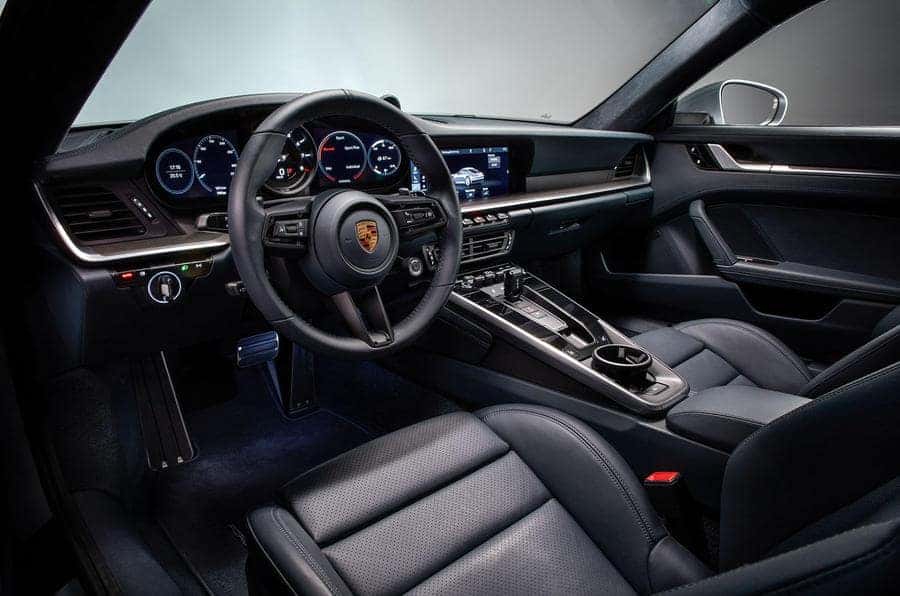 2019 Cayenne vs 2019 Macan: Safety Features
Traffic Jam Assist (Macan)
The 2019 Porsche Macan features traffic jam assist, which allows the car to automatically come to a stop and automatically begin moving again if the stop is less than three seconds long. If the car is stopped longer than three seconds, simply press the accelerator to re-engage the drivers assist technology.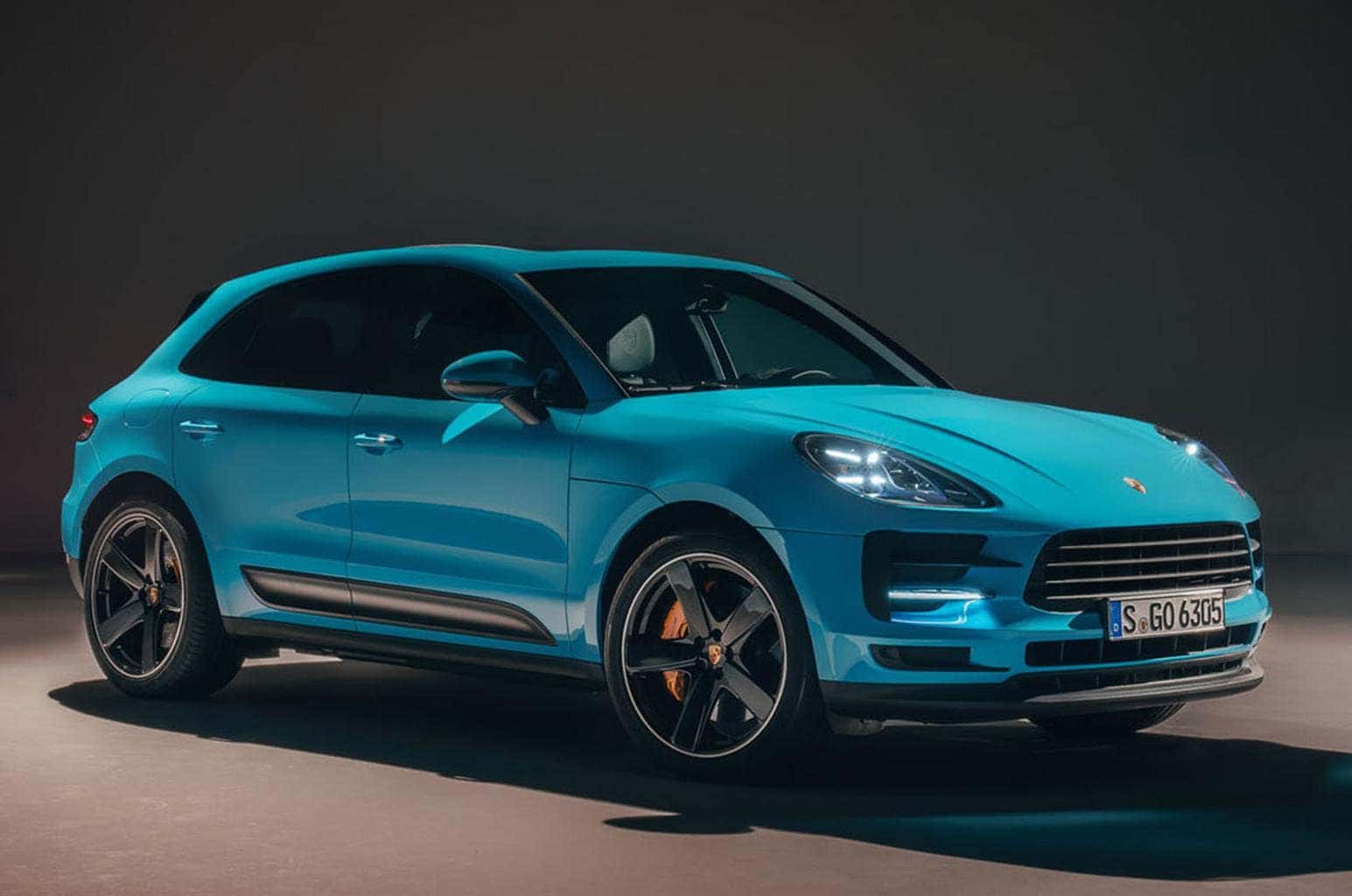 (Cayenne) Traffic Sign Recognition & Brake Assist
On the 2019 Porsche Cayenne, you'll find more options for advanced safety features, including lane keep assist, traffic sign recognition, collision warnings, brake assist, and night vision assist.
Stability Control (Macan & Cayenne)
Both of these Porsche Vehicles have Stability Control. Stability Control will take effect if your losing control of the vehicle, it will limit the engines power and / or apply the brakes so you can regain control of the vehicle.
2019 Cayenne vs 2019 Macan: Interior Quality
The 2019 Porsche Cayenne is designed for premium interior look and feel. It comes standard with leather seating and eight-way power-adjusting front seats, as well as dual-zone climate control. You can upgrade to sport seats with 18-way power adjusting for a truly custom comfort.
The 2019 Porsche Macan is similarly outfitted with fine materials and soft surfaces. Porsche can even upgrade your new vehicle to include ambient lighting that can be adjusted to a variety of colors, helping you set the mood for each drive.
On a practical note, the Cayenne features up to 60.4 cubic feet of trunk cargo space with rear seats folded. The compact Macan maxes out at 53 cubic feet.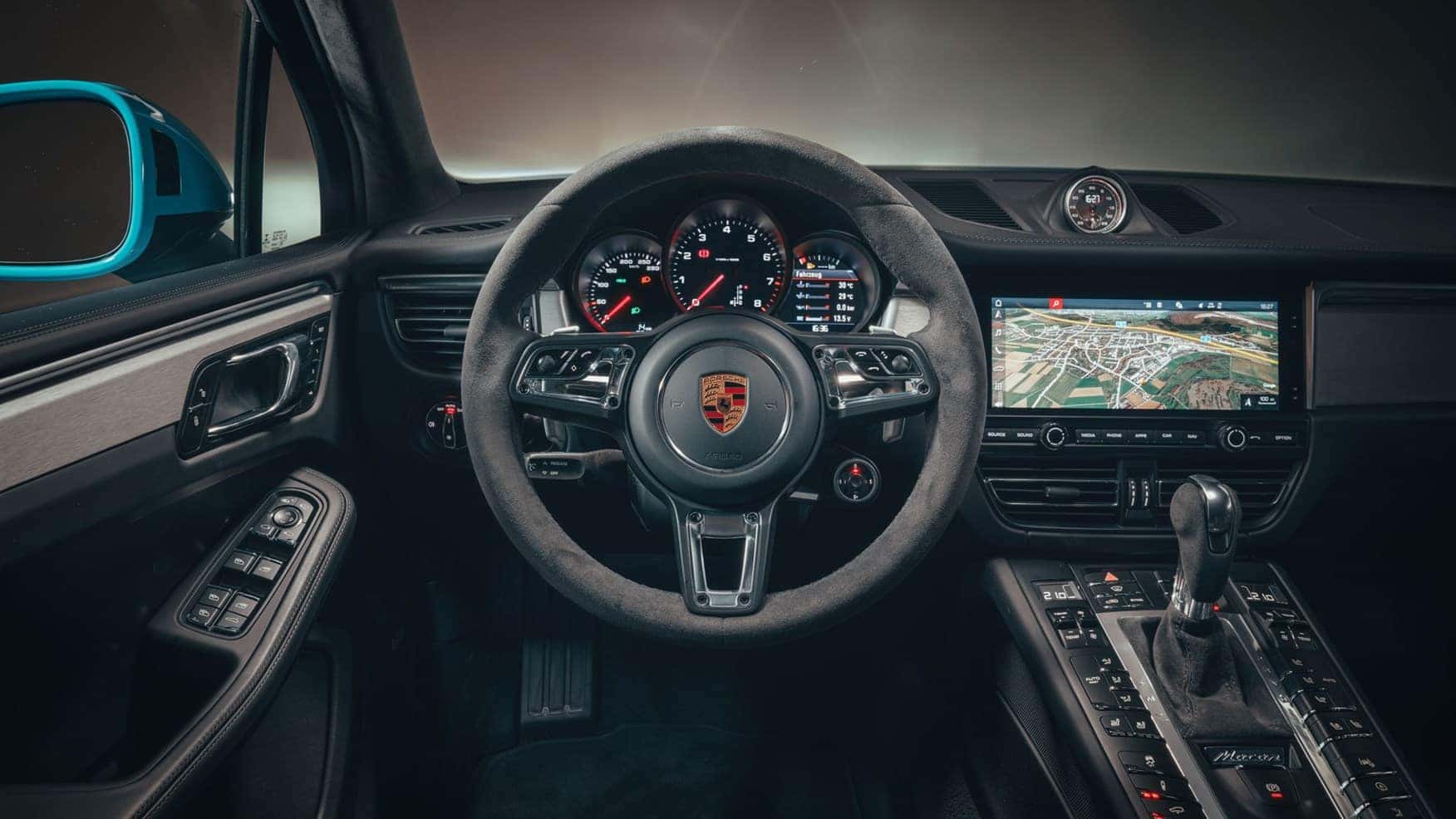 2019 Cayenne vs 2019 Macan: Exterior Quality & Features
The 2019 Porsche Cayenne has also had a refresh of its exterior panels and chassis to reduce overall weight by 120 pounds, allowing for better handling and improved safety and efficiency.
The 2019 Porsche Macan has had special attention paid to its exterior design, especially in terms of its improved performance.
This latest model year brings an all-new chassis with a double wishbone suspension that was engineered to be lighter and stiffer, allowing for more precise steering. Optional air suspension improves ride quality for better comfort.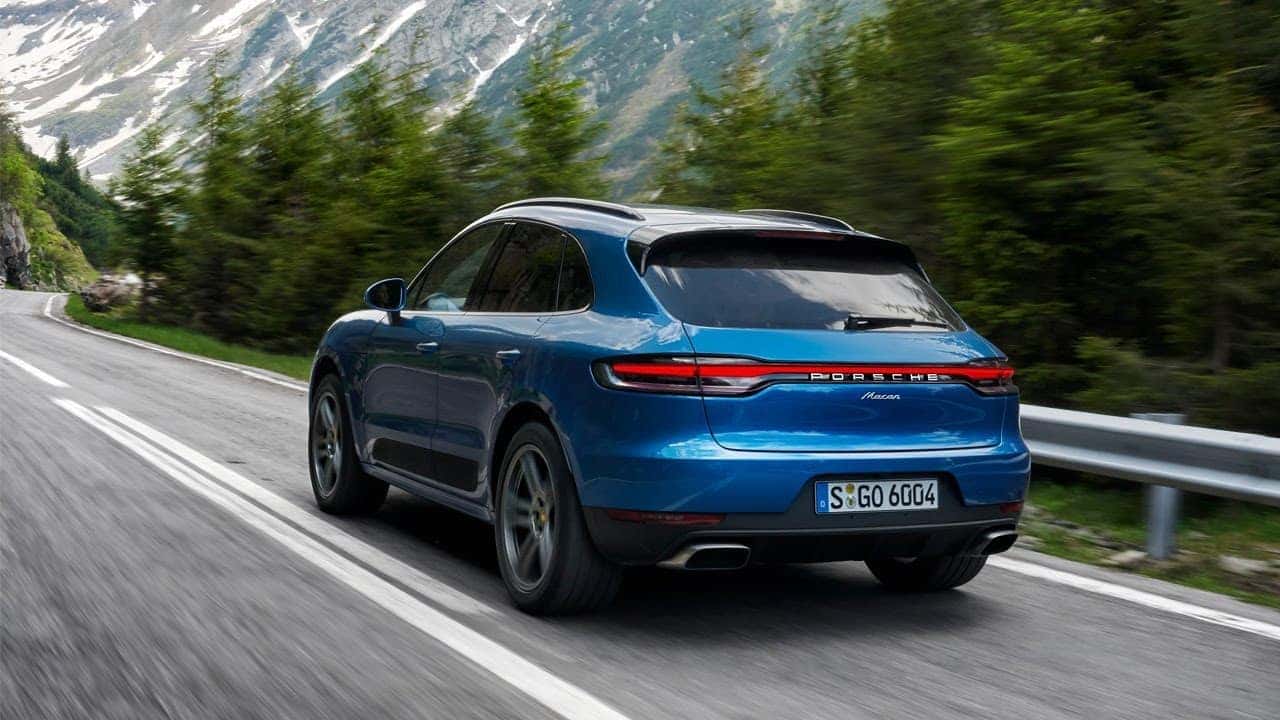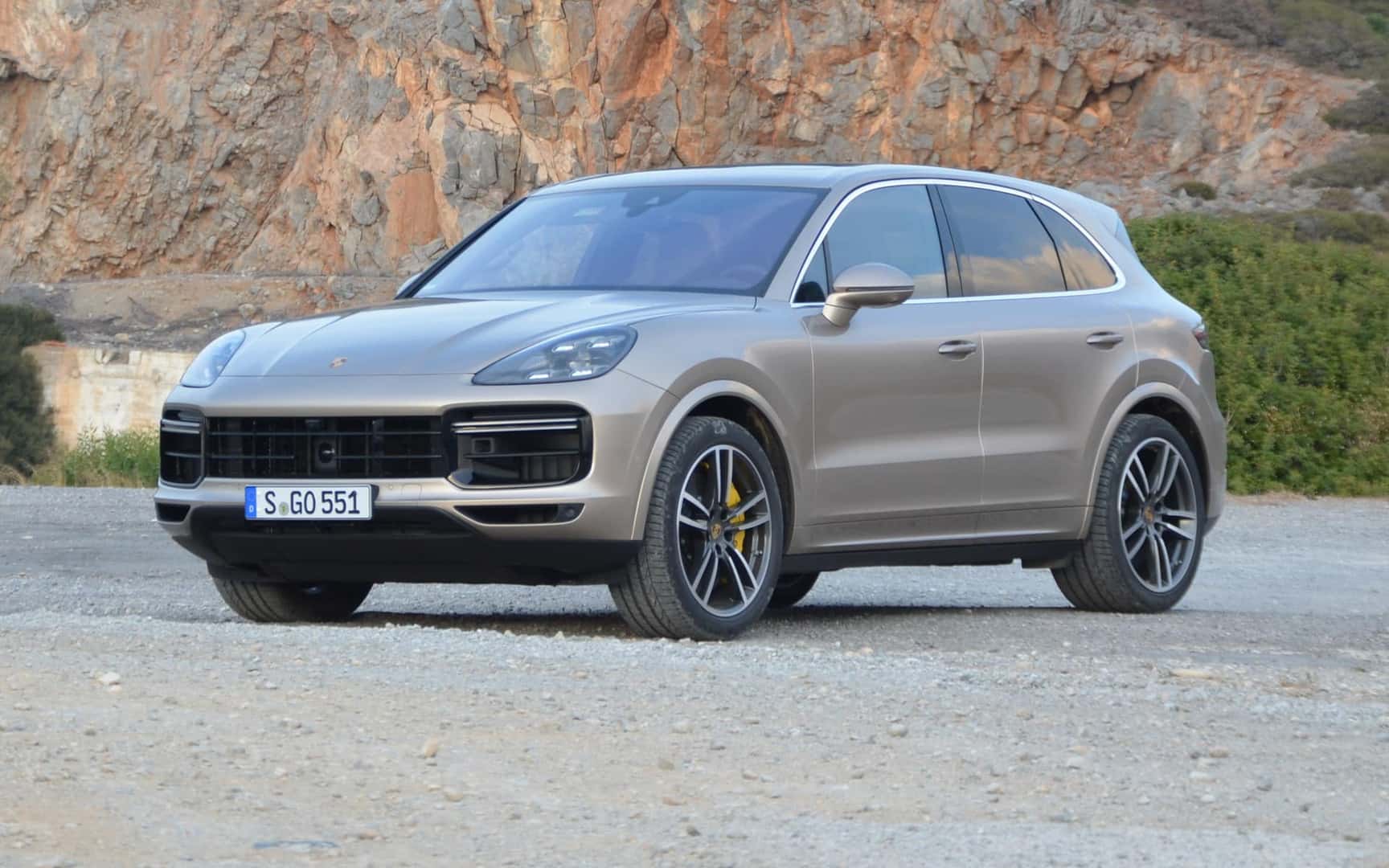 The exterior appearance of these models has also been refined. The 2019 Macan has updated LED headlights and taillights as well as re-engineered air intakes, making it look more like the Cayenne.
Of course, as the Macan is a compact luxury SUV, its body is smaller than the Cayenne. The Macan also features a more sharply sloped rear. This makes the Macan more nimble on the road while the Cayenne is able to offer the strongest performance among mid-size SUVs.
Why Buy from Beverly Hills Porsche?
Proudly Serving Our Community of Los Angeles-Area Drivers
One final place you'll see a significant difference between these models is the price. The 2019 Porsche Macan starts at $50,950 while the 2019 Porsche Cayenne starts at $65,700.
Still can't decide? Come to our Beverly Hills, CA dealership to test drive both of these exciting new Porsche models today.
Come by Beverly Hills Porsche Today or get in touch with us now to take your next step to becoming an owner of one of these great cars!